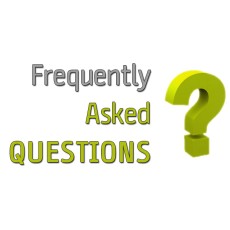 At Zest Interiors we pride ourselves on supplying the highest quality genuine Chesterfield sofas at the best possible prices. In comparison to other Chesterfield leather sofa suppliers, our prices allow people to save hundreds of pounds so naturally people want to be sure they're getting the very best product. Here are some of the most common questions we hear about Chesterfield leather sofas…

Do you make your own Chesterfield leather sofas?

We do! Our skilled craftsman use the highest quality materials to produce an outstanding result every single time.

Are they built in the UK?

Every single 2 seater, 3 seater, sofa bed and chair available from our store is hand crafted in the UK and complies with all quality standards. Furthermore, we use 100% genuine leather sourced right here in England to upholster our Chesterfield sofas to provide comfort and longevity for the life of your sofa.

What is antique leather?

Antique leather is good quality leather that is designed to have an aged appearance. It is soft to the touch, comfortable and has a long lifespan – everything you need for a Chesterfield!

Do you make bespoke Chesterfield sofas?

Yes, we do! We do make bespoke Chesterfield sofas to specific sizes for our customers. Please call us FREE on 0800 085 1422 or contact us for more information and we will be more than happy to help.
Why not have a look at the standard sizes available in the following options:

2 seater Chesterfield sofas
3 seater Chesterfield sofas
Chesterfield sofa beds
Chesterfield Queen Anne chairs
Chesterfield club chairs

How long will it take to get my Chesterfield?

Delivery days and times are dependent on our delivery partners – you will receive more information upon completing your order. We do recommend keeping a day clear when your Chesterfield leather sofa is due to arrive.

What if I'm not happy with my Chesterfield sofa?

We very much hope you'll love your Chesterfield leather sofa but if for any reason you're not happy, please call our team on 0800 085 1422 or contact us.